I love the idea of homeschool. So when I found the blog
1+1+1=1
this week I was thrilled! I felt such a strong connection to the idea of "Tot School" and I was so excited that I started it right away. Now Charlie just turned 1 last week, so we won't be pulling out the text books anytime soon, but what we are doing is learning through play.
I try and follow Charlie's lead on things, what he wants to play with or where he wants to explore in the house. If we start an activity and he isn't into it then we move on, no big deal. So I thought I would document some of the things we are doing in "Tot School".
Charlie's 1st time painting- It was messy but he loved it.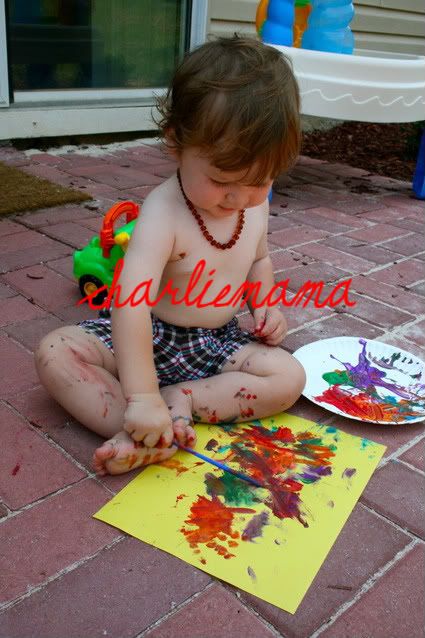 He even painted the patio. :)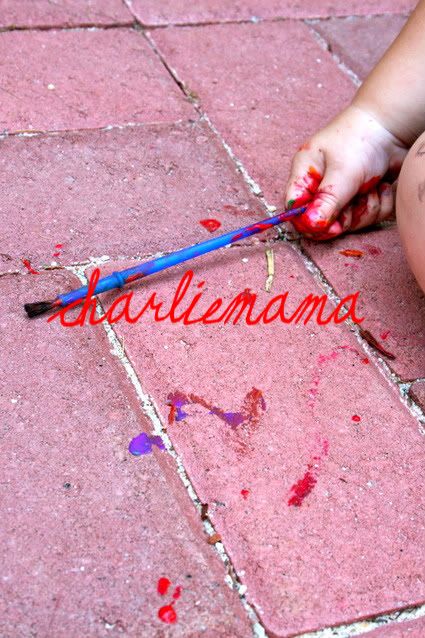 And now I have this colorful masterpiece to hang on my fridge!
We also played with items from the texture box. I simply put different toys and household item with different textures in a box and I bring it out throughout the day. I'm going to try and rotate items to keep the box exciting.
The texture box-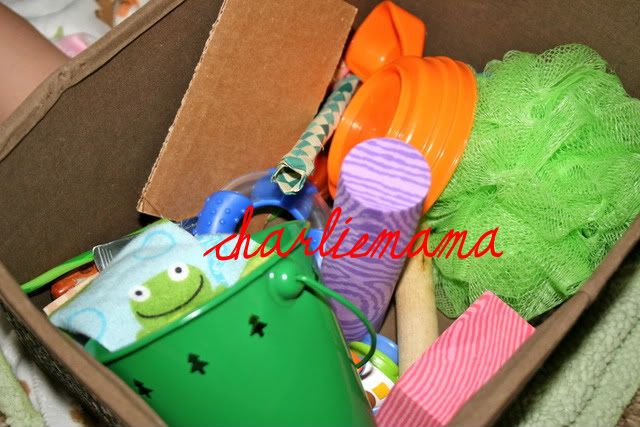 Charlie took time for a imaginary phone call. :)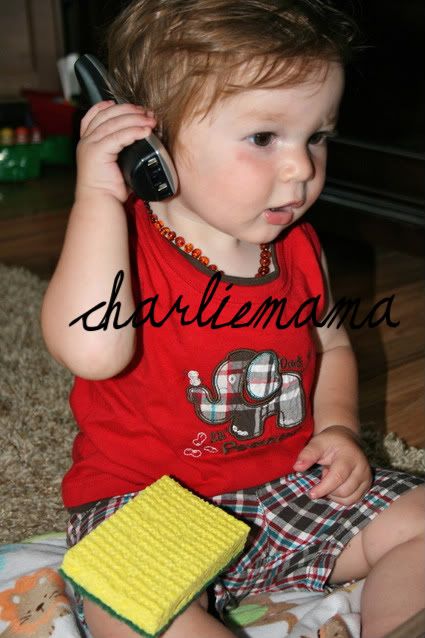 Playing with wooden blocks. He practiced stacking and clapped for himself every time he added a block.
Going for a third...
And then he built this...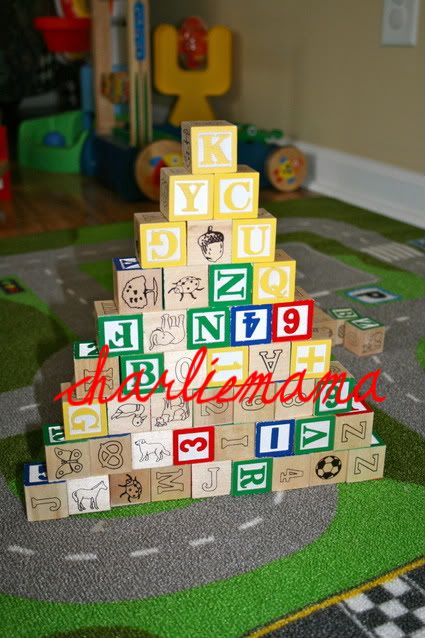 Nah I'm just kidding! But he did knock it down. ;)